The Love of Christ

by Virginia Norman


Hold fast the love, the love that knows no measure,
the love of Christ, our best and dearest treasure.
That love which came so many years ago,
Eternal majesty, so humble and so low.
The Son of God from heavenly glories came
to bear our sin and heal the sick and lame.



Hold fast the love amid the stress and pain.
Hold fast the love and feel the joy again.
This love that knew the price He'd have to pay.
Yet came and slept upon a bed of hay.
This love that came into a cattle stall.
This love that came to bless and save us all.



Hold fast the love and with the angels sing
the great glad news this Baby is a King.
And with the wise men, follow close the star
that leads us surely, even from afar.
With open hearts and eyes that truly see,
we'll find the Savior as we bend the knee.



For it is those who know the secret of humility,
that find this glorious love.
And once you find it, never let it go,
for it will fill you with the Spirit's glow.
Hold fast the love for it is solid, strong and sure.
This love is Jesus, gracious, rich and pure.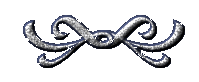 Webpage and Graphic
by



'Littlest Angel'
by
Cynthia Jordan
'Shepherds and Angels' album